Find out how we can Benefit you.
For nearly 10 years, OTC Benefit Solutions has been providing flexible, quality driven, CMS Approved, and cost effective Over-The-Counter Catalog Programs to Medicare Advantage Health Plans and PACE Programs. Our custom scalable plans are tailored to meet your company needs, and designed to provide the best possible service to both you and your members. Our seamless delivery of your custom selection of OTC Products and Health Supplies allows your guidance of member purchasing decisions, while giving them the freedom to order via mail, phone, or online from the comfort of their own home.
Catalog Programs
Our OTC Program Catalogs will be branded with your company logo and will feature a selection of both brand name and generic products handpicked by your team. We will also provide a mail in order form, a secure website, and friendly call center to offer a selection of platforms to accept member orders.
Fulfillment Services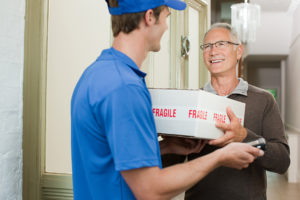 We have a proven success record of excellence in our Fulfillment Services. With an average 24 hour order turnaround and the lowest freight rates, we store, fill, and ship orders to your members.
Plan Administration
Control as much or as little as you like – we offer monthly access to robust plan reports for objective assessments and plan forecasting. This includes call metrics, beneficiary expenditures, product utilization, monthly sales, freight analysis, and more.